overview
Fundraising for Social Change
Fund your movement to support every girl, everywhere!
Ways to Fundraise
Fundraising 101
Why is Fundraising Important?
Raising funds for Girl Up is more than just giving a donation, or even asking for one — it's mobilizing the people around you to care about the issues that matter to you most (and having some fun while doing it). So far, with the help of Girl Up leaders, we've raised over $10 million. Whether you opt to raise money online or in person, we've got your back with these ideas to get started.
Steps to Effective Fundraising
Pick your fundraising challenge: Choose from one of our suggested fundraising ideas, or create your own Girl Up fundraiser.
Create your personal fundraising page: In your fundraising hub, you can personalize your own page and track all of your fundraising progress.
Start mobilizing: Tell your family and friends about your fundraising campaign or event. Ask for their support and before you know it, you'll be raising funds and changing lives!
Where do funds go?
Club fundraising supports advancements of rights, access, and opportunities for girls globally – from right here at home, to the hardest to reach girls globally through our partnerships with the UN, and everywhere in between.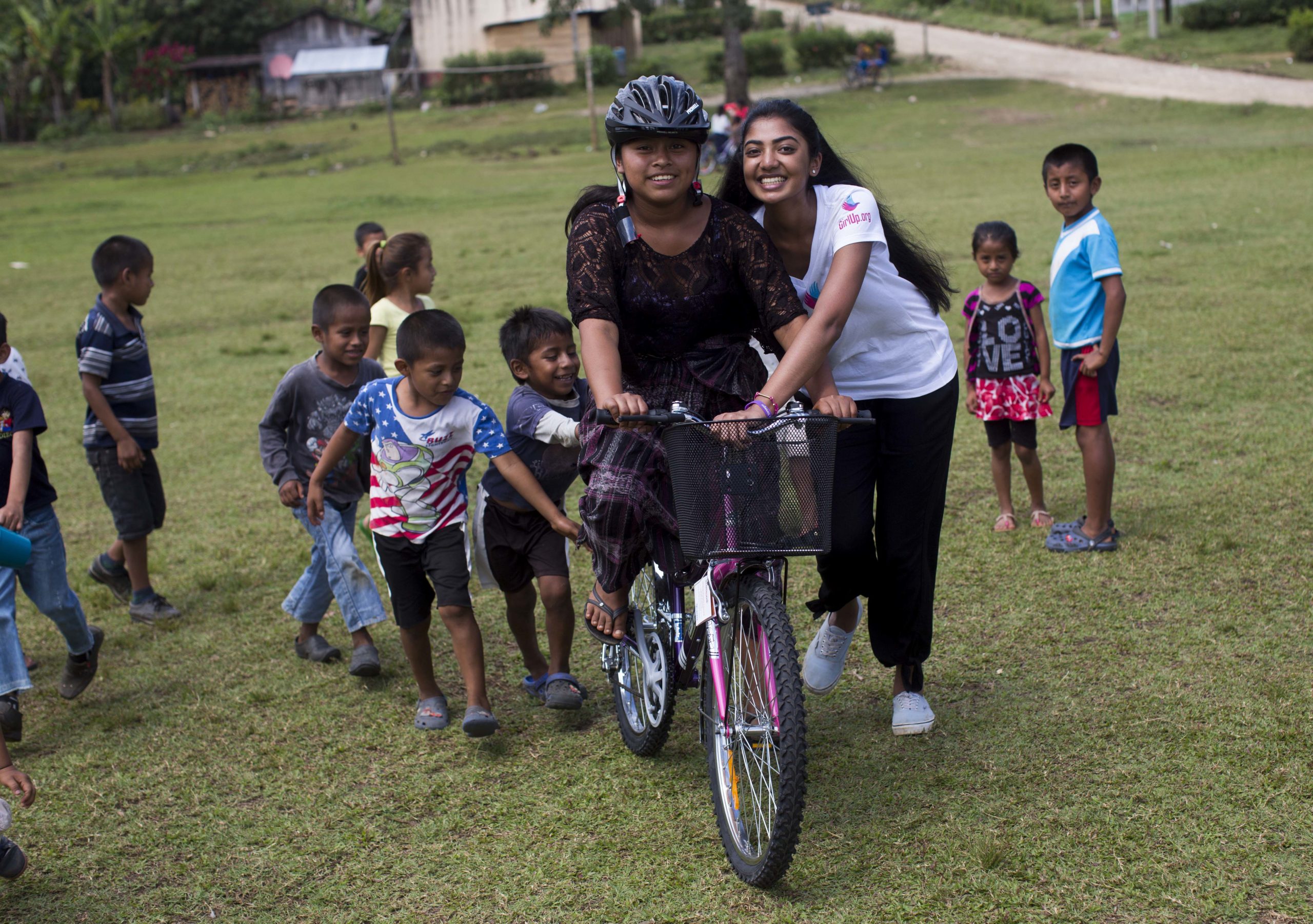 SchoolCycle
Launched in 2014, SchoolCycle is a campaign to provide bicycles to girls to help them access education and stay in school. Through the SchoolCycle campaign, Girl Up aims to help eliminate one of the biggest obstacles keeping girls out of school: distance. A bike can help a girl travel quickly and safely to and from school, and gives her the independence to travel freely around her community. That way, she can obtain the education she needs to create a better future for herself, her family and her community.
Together with our partner UNFPA, Girl Up has provided 1,550 bicycles to girls in Malawi and 250 bicycles to girls in Guatemala – and we're just getting started. Help Girl Up continue to provide a brighter future to more girls the gift of a bike.
Get Involved
Start fundraising today!